We here at Mama Goose get pretty excited about spring. After a long winter of wool and fleece, we love filling our store with bright colors and great looks for the sunny seasons. And if you've ever been to our store, you know it's big (4,000 square feet big) so we work diligently to stock it with stylish and sturdy in-season clothes for babies and kids (as well as maternity wear, books, toys and baby equipment). That's where you Mamas come in. Every time you sell at Mama Goose, we get more fresh stock to roll out onto the sales floor. So comb through your kid's closets this spring, and remember Mama Goose!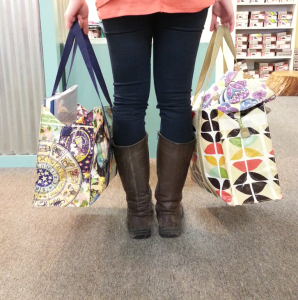 Selling with us is really pretty painless, and it feels great to get that unnecessary clutter out of your house. When choosing what to bring in, here are a couple of tips: You will receive the most money for your kids' gently-used clothes when you bring current-season clothes at the top of the season. Right now we are super psyched about spring jackets, rain gear, crisp oxford shirts for boys, sun-dresses for girls, sturdy shorts, higher end sandals like Keens, and bathing suits in good condition.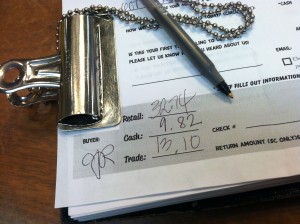 We do know, however, that while you're sorting, you're likely to find great winter clothes that you know won't fit next year. That's why we are happy to take a look at quality out-of-season clothes as well. When we buy out-of-season clothes, we are a more selective and pay a little less. But we are always eager to take a look at quality winter boots, outerwear, and Halloween costumes.
If you'd like to learn more about how to sell at Mama Goose, read our How to Sell page and get crackin' on those closets!