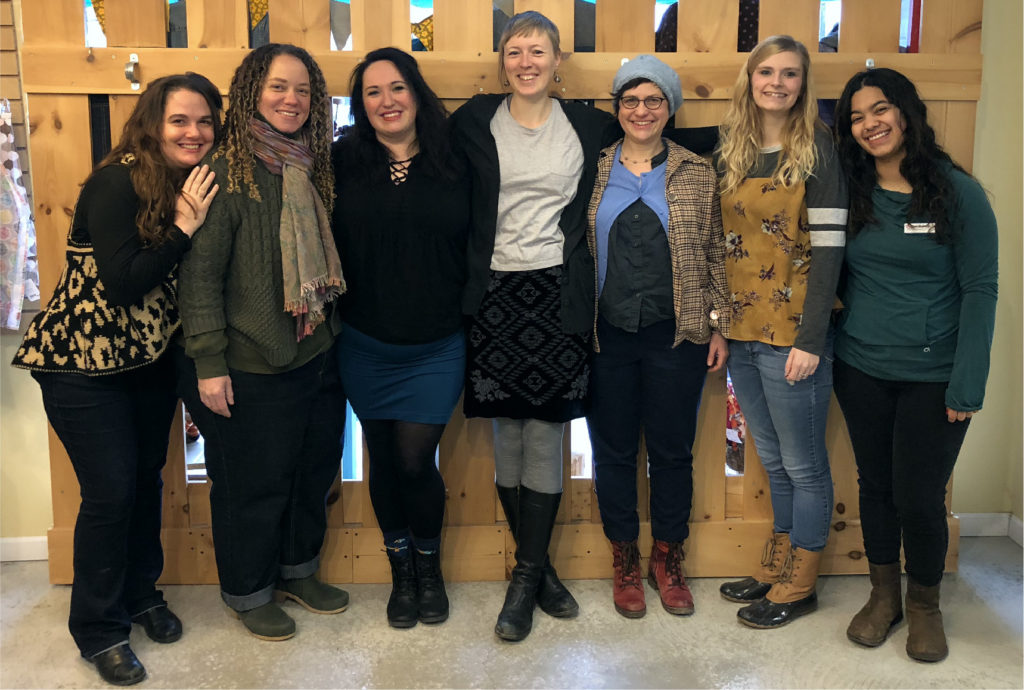 Throughout the start of 2019, we're celebrating 15 YEARS of Mama Goose! Ever since our beginnings on Seneca Street, Mama Goose has been powered by the energy of strong and discerning women. Our current staff is no exception. From our all-female management team to the ladies on the sales floor, there's no doubt at all – who run the world? Girls, for sure.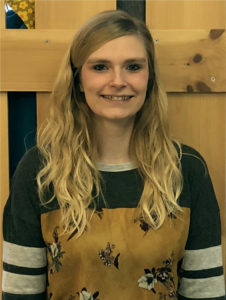 It's lucky for us that our current store manager, Rebeka Livingston, loves a challenge. Her first project upon joining the team was to plan and execute the 2017 Coat Sale Extravaganza. She hit the ground running and has approached her role with energy and decisiveness ever since. Top priorities for Rebeka are leading and inspiring her team, overseeing new products and making sure that community stays at the heart of Mama Goose.
Rebeka is mama to an adorable two-year old daughter, and loves bringing that mama experience to work with her every day. She enjoys getting to know other new mamas and helping them find the parenting tools and products that will work best for their family. Whether she is engaging with customers or staff, Rebeka thrives on building up other women, and helping them recognize (and own!) their individual strengths and capabilities.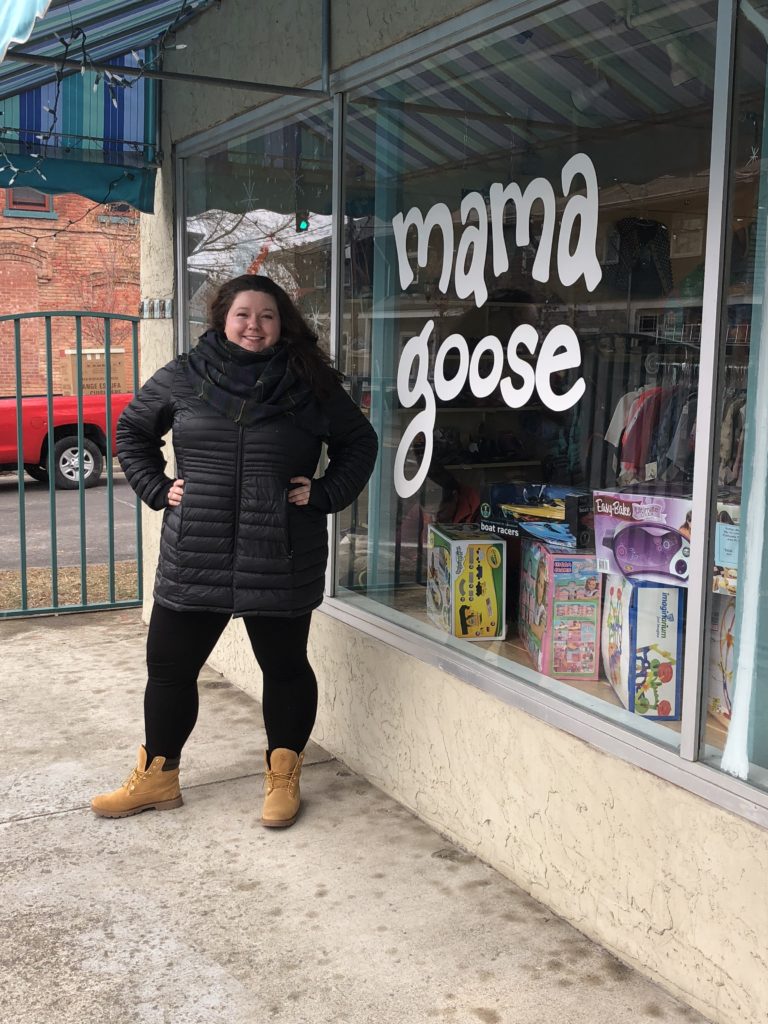 The girl power behind the Goose runs all the way up the ladder. Our Company Operations Manager, Violet Goncarovs, came to work at the "Little Goose" when she was a senior in high school and now runs the show! Owner, Kelly Moreland, still recalls how composed and self-confident the young Violet was when she approached her for a job.
Violet continued to work for Mama Goose while she attended Ithaca College and received her Bachelors of Music in 2012. After graduation, Violet went abroad for several years to Jordan and Palestine and then (lucky for us!) found her way back to the company in 2015 calling it "one of the most rewarding jobs (she'd) ever had." Leading comes naturally to Violet which is probably why she makes her high-pressure role look effortless. Violet also has a management trick up her sleeve – she blows off steam at night by playing roller derby with the Ithaca League of Women Rollers!
Violet's many years with the company, as well as her thoughtful and discerning approach to management, have made her an invaluable company leader who inspires us all.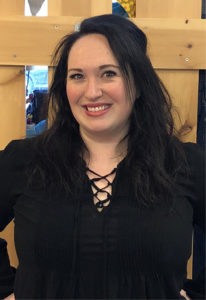 One thing we strive to create at Mama Goose is a sense of loyalty. And who better to foster the feelin' than Assistant Manager Theresa Knobel, who has been with the family for nearly 10 years (and her sweet 10-year-old son has obligingly modeled for us most of his life!). Theresa's down-to-earth attitude and her personal connection with many of our customers are just two of the attributes that make her such an intrinsic part of our success. She also bakes, purchases and selects the perfect unique birthday gift for every staff member! When asked about her favorite memory of her time at the Goose, she cites the friendships she's made with staff and with the customers. "Everyone I have had the pleasure of making acquaintances with has in some way enriched my life."  And when you ask her what every mama needs to succeed? "At least one person who she can confide in without judgment." As she trains incoming staff, she's able to pass along her attitude and her vast repository of Mama Goose knowledge. (For real, test her – she's basically our personal encyclopedia.)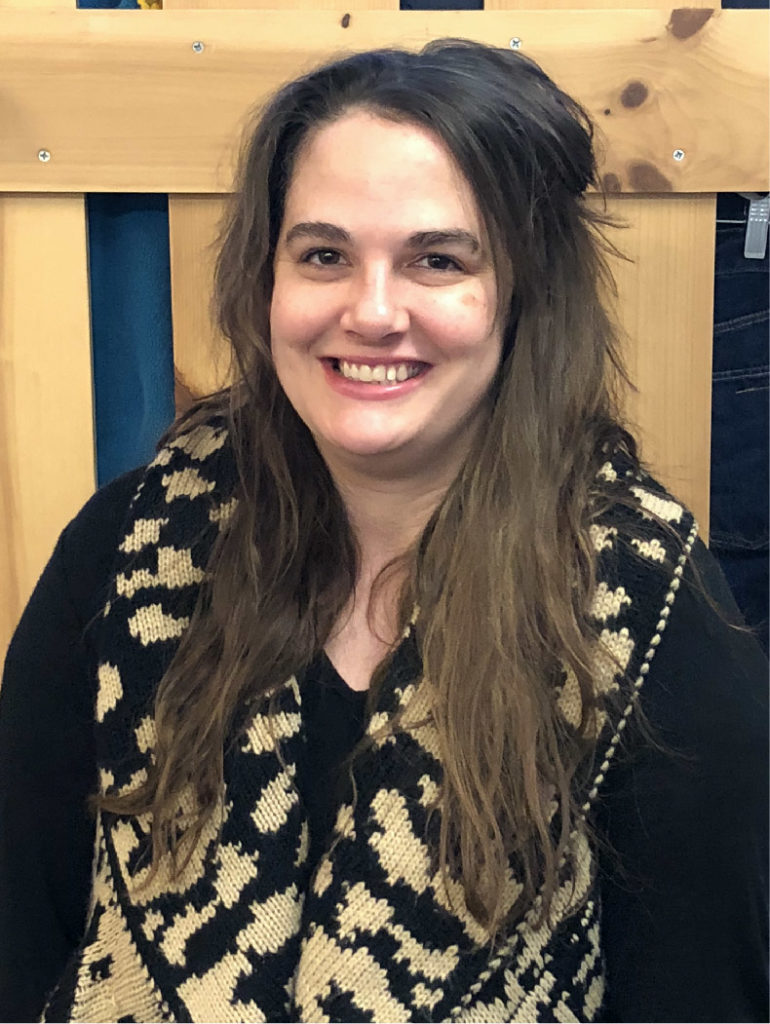 Because there's so ding-dang much to do at Mama Goose, we have two Assistant Managers. Anya Barta joined the management team in 2016, and her special area of responsibility is ordering all of our new products and making sure they get out onto the sales floor as quickly as possible. A mother of two boys (2 & 3 years old), Anya has a special understanding of what mamas need and how precious time is to busy mamas.
Grace is our retail Swiss army knife. Not only does Grace also work at Mimi's Attic, she assists with Human Resources in our back office (and has been known to salt a sidewalk or two).

Lisa brings her incredible artistic flair to Mama Goose's hand-painted signage and displays. We also sell her beautiful handcrafted hair accessories in the store!

Another insanely creative mama, Melissa brings her attention to detail to the visual merchandising in the store – styling super cute outfits and displays throughout.

Natalia's natural effervescence is a gift to the store. She listens attentively to browsing mamas and is committed to finding the right style and fit for each gosling!