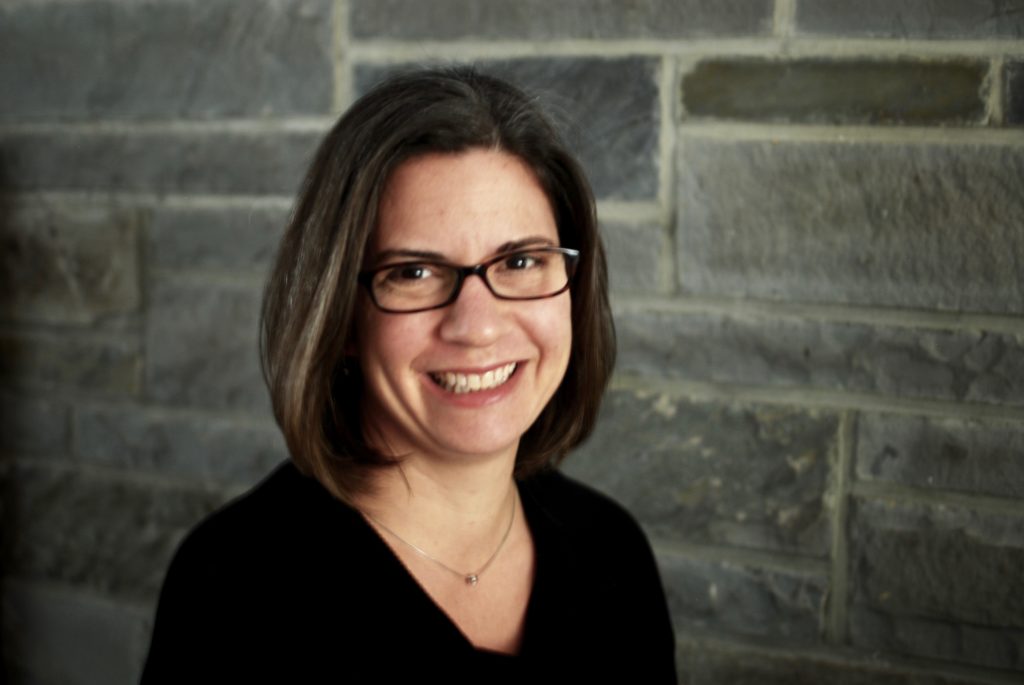 We've introduced you to the Mama Goose team and the Mama Goose founder and owner, but there's one more woman we'd like to celebrate. She gave our beloved Mama Goose and her gaggle life – our incredible illustrator, Alice Heise!

With a ton of creativity and a sense of adventure, she began her career as a freelance illustrator in Ithaca, and hustled to make a name for herself in the area. When approached by Kelly and Michelle to create our original Mama Goose illustration, Alice was delighted and bartered for Michelle's doula services – despite not yet having a child! The result of the collaboration between Alice and our founders was our iconic summer Mama, who perfectly captured the spirit of the Ithaca Mama at that time. Over the years, she helped us add to the gaggle – allowing our family to grow along with the store.
Upon turning 15, we decided to give Mama a fresh new look for colder weather. It was obvious to us that Alice was the only artist for the job. Alice dusted off her supplies and jumped in enthusiastically. She created our new tween goose (debuted HERE) from the ground up, and brought our winter goose up to date with timeless fashion and thoughtful accessories. She's the quintessential Ithaca mom-on-the-go, with baby tucked under her arm (and close to her heart).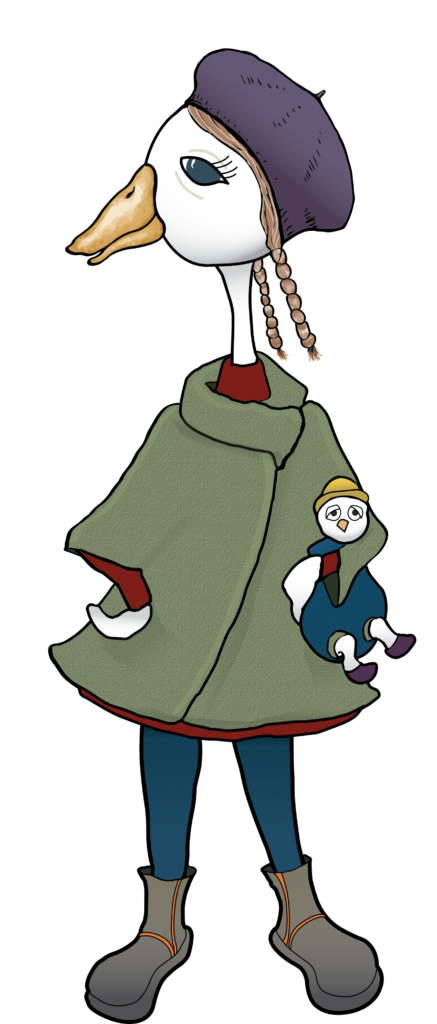 Alice is no stranger to local business – her husband of 15 years Kevin Cuddeback founded Gimme! Coffee, and Alice herself started their Krums Corners Bakery after taking a bit of time off to raise her two daughters, Elsie and Bea. Alice now uses her passion and creative prowess as a real estate agent in the area. Her collective professional experience – her creative mind, her attention to detail, and her ability to imagine new things – helps her guide each new client through the home buying process and imagine themselves in their new space.
So we've done it. We've introduced you to most of the incredible women that have played a part in the evolution of Mama Goose. So how do we celebrate 15 years? A trip to Vegas? Nah. Not our style. Bungee jumping? Hmm. Seems too risky. Let's celebrate with you instead! This weekend, March 16th and 17th, stop by Mama Goose and save 15% on your entire purchase! Grab a snack while you shop and get your picture taken with our life-size Mama and our tween goose cut-out! Shop new gear like ErgoBaby carriers and Barefoot Books, or stock up on stylish spring and summer duds for your gaggle – it's all 15% off! This celebration is all about you – the people behind the Goose, and all of our success!