Happy almost Halloween, goslings and goblins! Are you ready for a night full of candy and costumes? This month's models certainly are! Meet Penelope and Evangeline, who were kind enough to showcase just a few of our large selection of Halloween costumes. And right now, all costumes and accessories are on sale for 15% off!
First up, the girls go under the sea! Penelope is giving us life as a mermaid (size 6, $7.99), and Evie is serving up warm and fuzzy as the most adorable walrus (size 12 months, $10.95!)  Penny's mermaid shoes are sold separately as part of a set (3 pairs of princess shoes for $7.99.)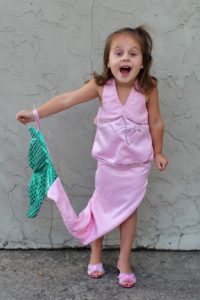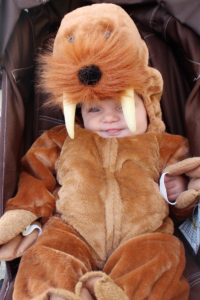 Next up, the cutest woodland creatures you ever did see! Check out Penny the Bear (size 4, $7.95) and Evie the Frog (size 3-6 months, $6.99)!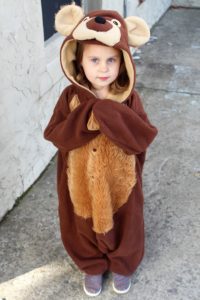 When it comes to Halloween, there's always time for clowning around!  Pictured below: Clown dress (size 5, $6.95), tights ($1.95), red fedora ($3.95) and Hanna Andersson clogs (size 11.5, $24.95.)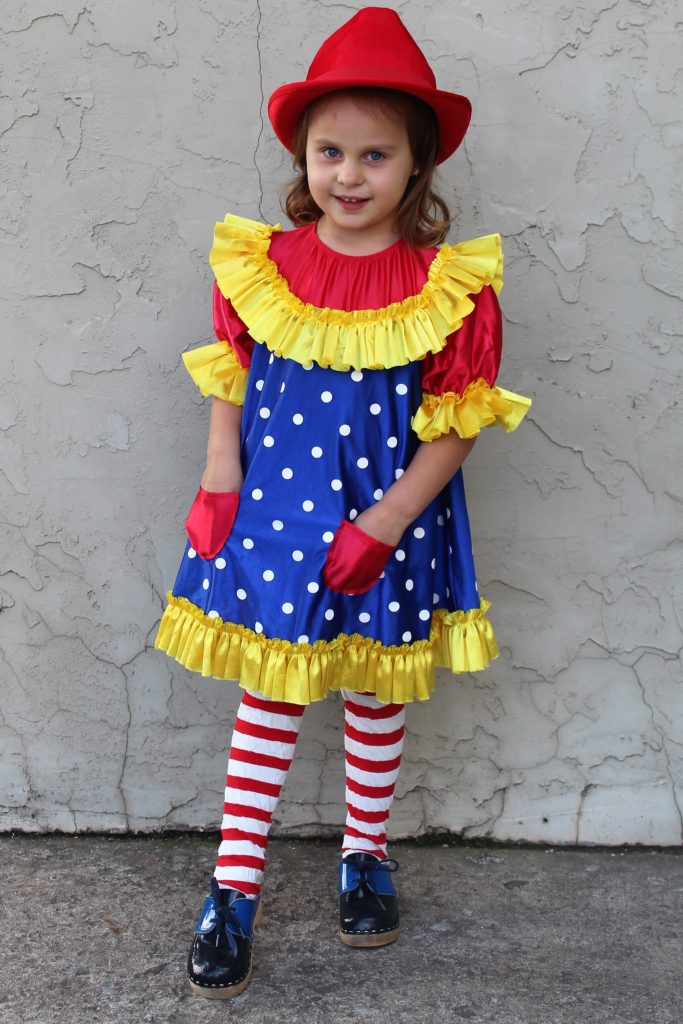 Do we have the spooky, sassy, fun, and funky looks your kiddos need? Come find out, and happy haunting!