With all the hubbub of spring, we somehow missed National Siblings Day! Lucky for all of us at the Goose, we get visits from adorable sibling sets daily. This month, cutie-patooties Sawyer and Silas showed up to show us two different ways to rock a formal look.
Good guy Silas is classic Clooney in a toddler tuxedo (size 3, $16.95) and Aster loafers (size 8.5, $10.95) with a toothy grin to complete the look!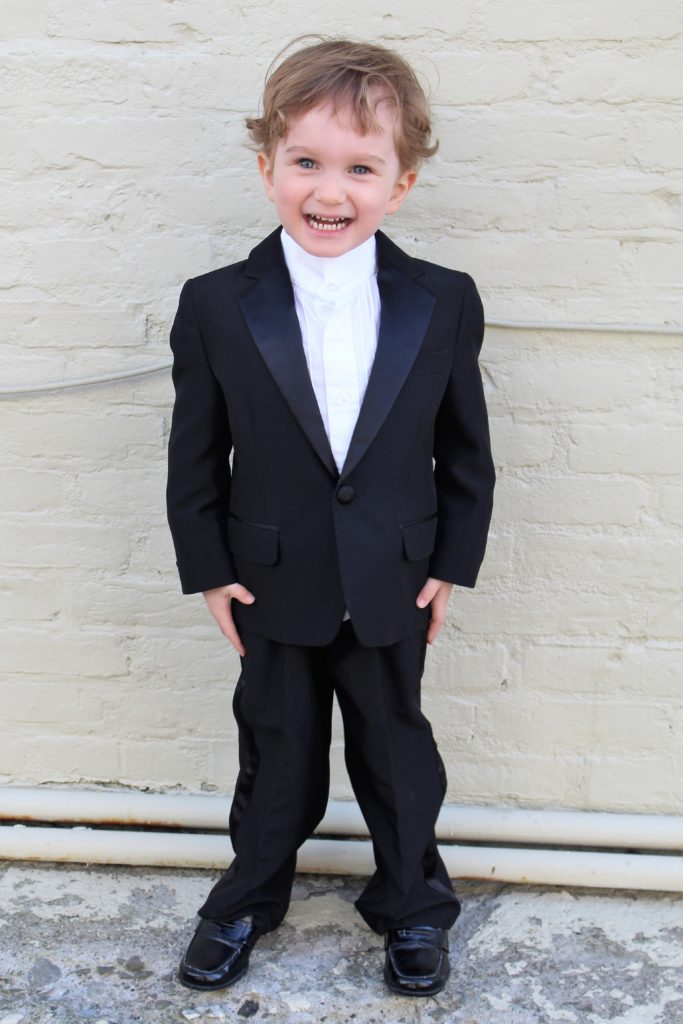 Sawyer is more of a bad boy, rolling up in his faux leather pants (size 4, $6.95) and rock and roll car tee (size 3, AFirst, $2.25.) A black vest (size 4, $3.25) and Healthtex slip-ons (size 9, $6.95) complete the look. (Wanna ride on the wild side? Sawyer's red bike complete with training wheels can be yours for $23.00!)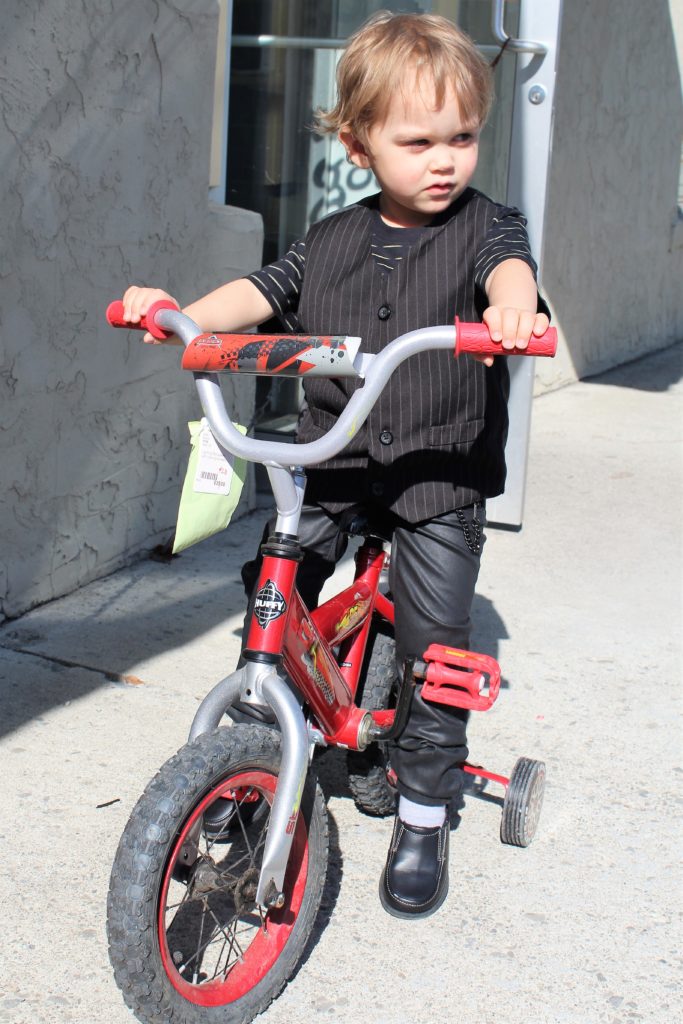 We just love these two cool dudes with two different 'tudes: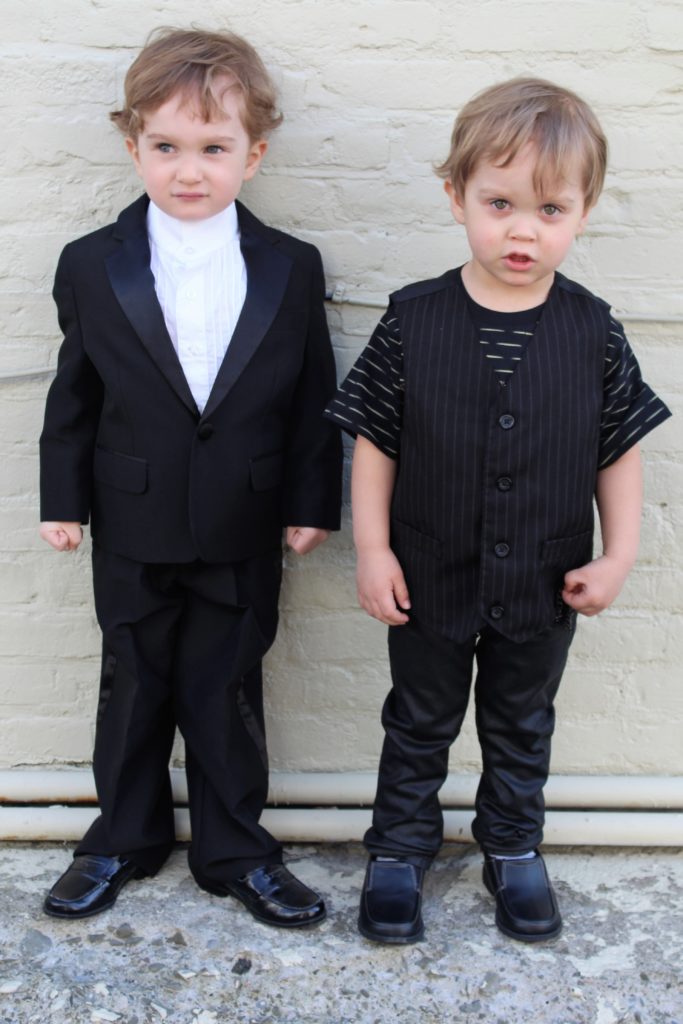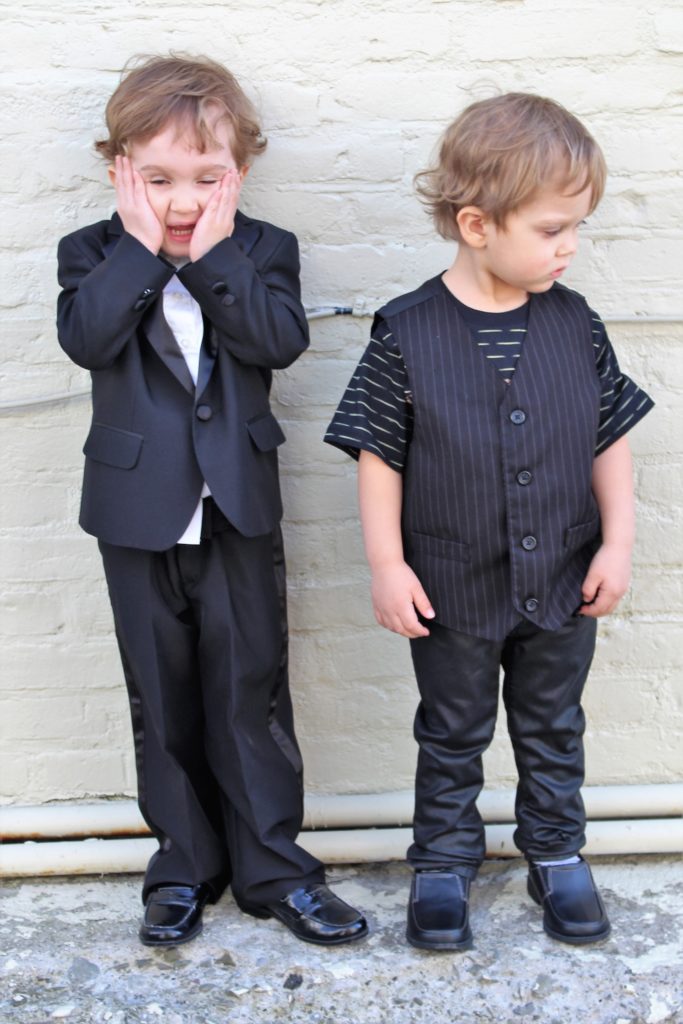 Bring your favorite brothers and sisters by the Goose any time — we celebrate them every day!