It seems like Spring may have finally sprung! Birdies are chirping, plants are peeping out of the ground, and the sun is making regular appearances. Warmer weather inspires utter glee in many of us at the Goose, and our April model captures the feeling perfectly:
This is Ananda. His giant grin goes perfectly with the most effusive sweatshirt we've ever seen (FrogPrince, size 6, $7.95) which is emblazoned with the words "WEATHER SUN BOY WATER TASTES HOLIDAY" on the front and the words "PRINCE Care U" on the hood. We don't totally get it, but we definitely love it, especially paired with plaid-cuffed jeans by Blurred (size 6, $7.95) and aqua KDs (Nike, size 1, $8.95.)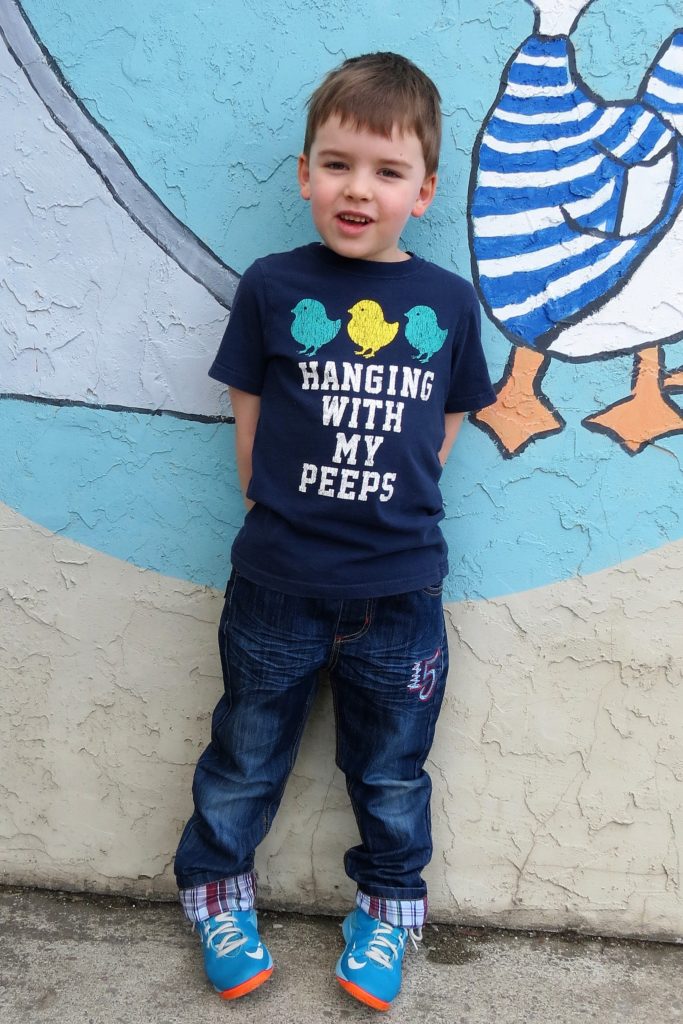 Underneath it all, Ananda rocks a tee (size 6, Carter's, $2.95) that tells how we're all hoping to spend this season — hangin' with our peeps!
Come kick your Spring into gear with a stop at the Goose.