The weather outside may be frightful, but the holiday racks at Mama Goose are delightful! We've got fancy festive frocks your kids can wear when walking through a winter wonderland.  This month's models, Gillian and Leo, know how to get holiday party ready.  Check it out below: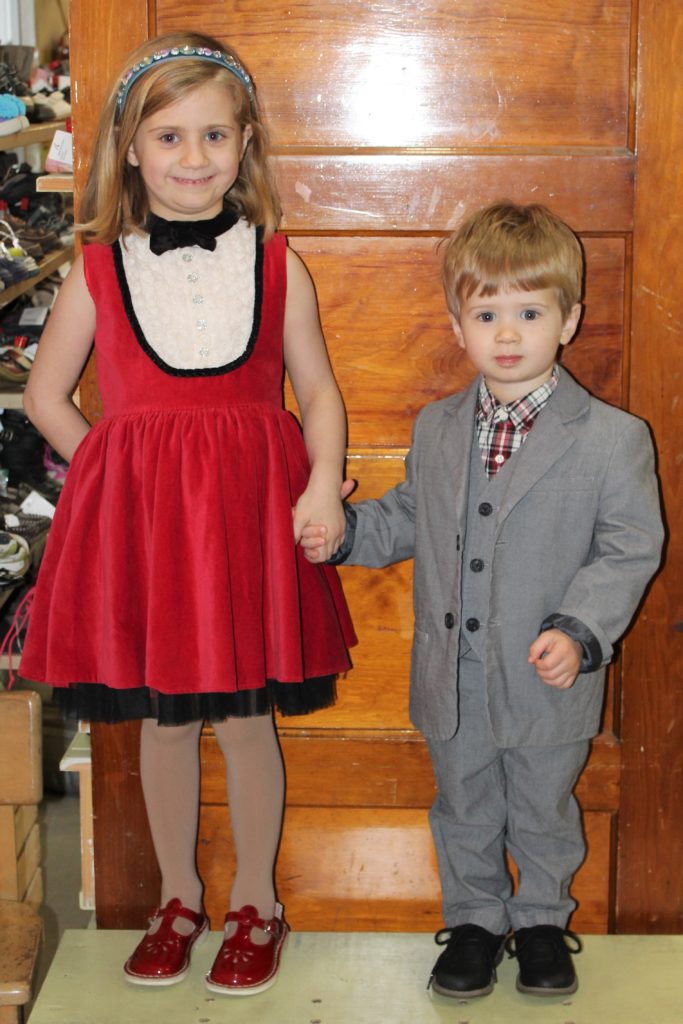 These two cutie patooties are dressed to the nines!  Gillian slays in a Harajuku mini dress (size 6, $9.95) and red patent leather Mary Janes by Naturino (size 13, $8.95.)  Her tights ($1.95) are just one of many available in our tights bin, but the headband is her own.
And is that a three-piece suit Leo is rocking?  You better believe it is:
Suit (size 2, $12.95) and shoes (size 8, $8.95) by The Children's Place; plaid buttondown shirt by Gymboree (size 2, $3.50.)  That's a fine looking fella!
And if you're the kind of gal, like Gillian, who believes in a mid-party wardobe change, you're in luck!  Our holiday racks are positively brimming with festive glam, like this Lilly Pulitzer dress (size 6, $13.95)  and lace knee socks ($1.95,) matched with shiny flats (size 13, $5.95.)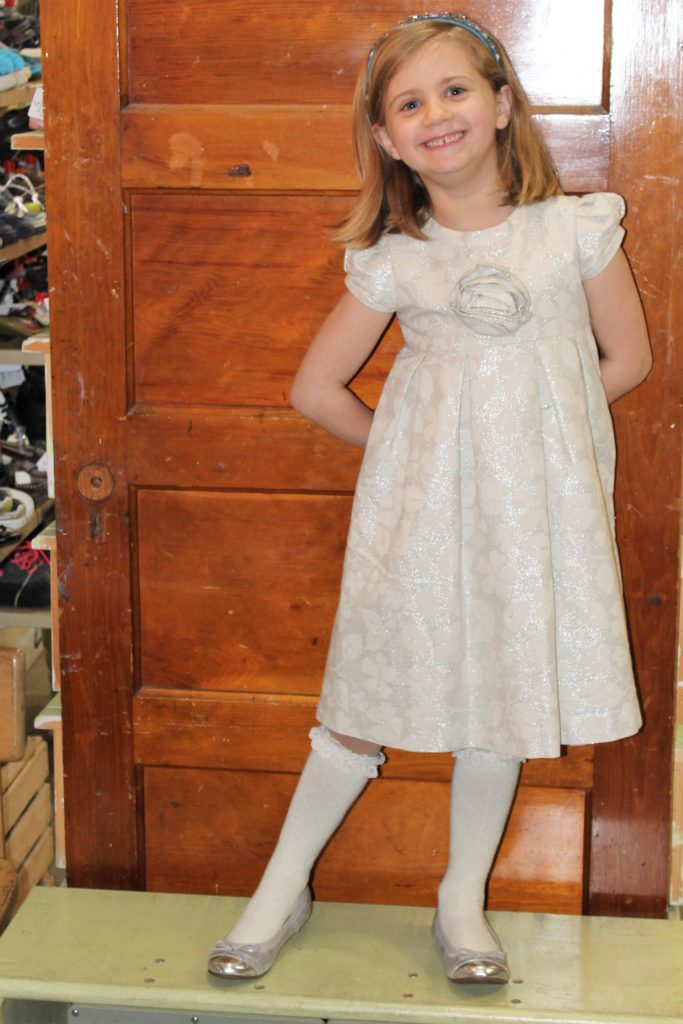 Think your kids can bring this level of holiday magic to your season of parties?  Come down to the Goose and check out our seasonal wear.  'Tis the season to be fancy, and the Goose can help!  See you soon.