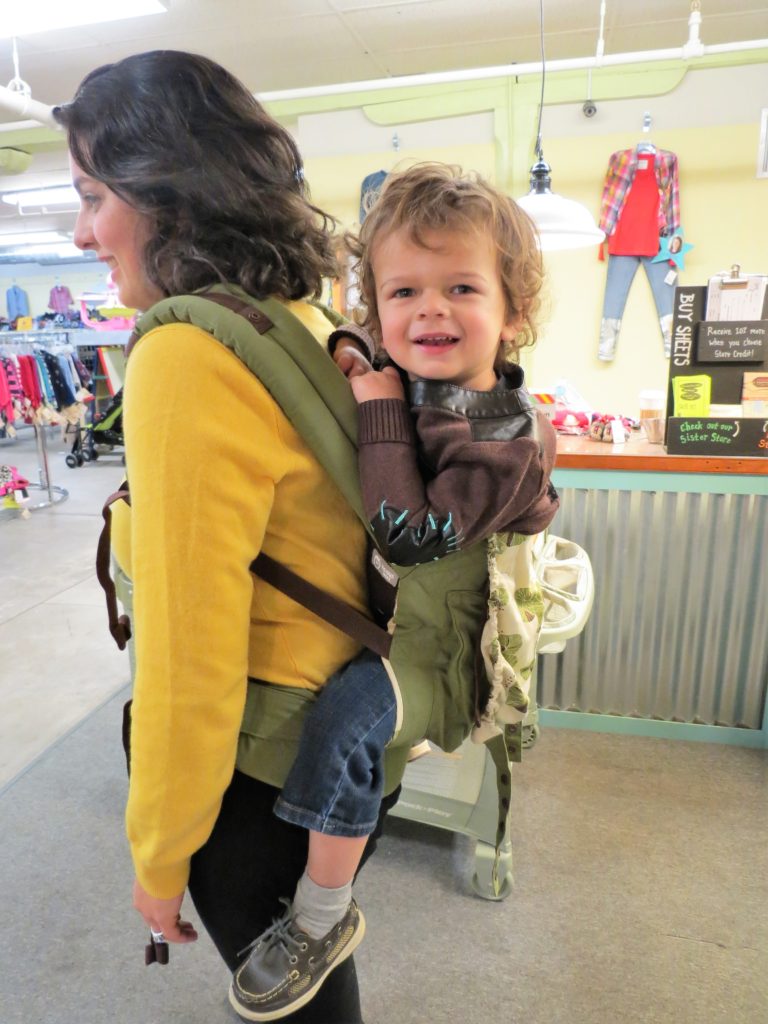 Meet Mitch, our February "Look of the Month" model. He and his mama Mariya (and Daddy Schuyler) stopped by the Goose to shop the sales we have going on this week. February, much like Mitch, is short and sweet – a great month to show off some of our favorite things, like the Ergo Carrier pictured above!  Mitch's sweet ride is a barely-used Organic Green Zen Ergobaby (retails new for $140, on sale at the Goose for $95.) Mamas and babes love these stylish carriers!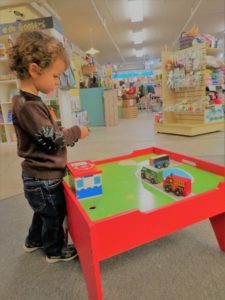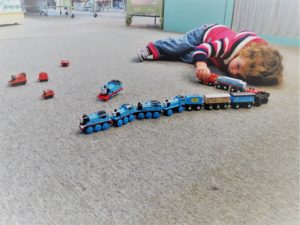 Mitch chose to share the spotlight with another kind of model… model trains, that is! He had a grand old time with the Discovery Kids mini train table pictured to the left ($28, vehicles and helipad sold separately) and our large selection of Thomas the Tank Engine & Friends trains (prices range from $1-$5.)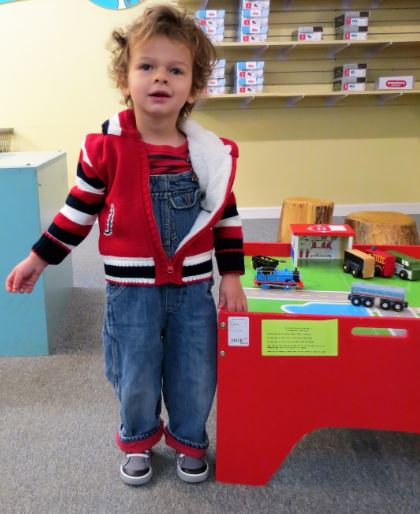 Even a wardrobe change couldn't distract Mitch from his train play. He made the perfect conductor in Gap overalls (size 2, $6.50), a Gap striped long-sleeved tee (size 2, $3.25), a fleece-lined hooded sweater (size 2, $9.95) and See Kai Run Dane high-tops in red plaid (size 6, $41.50.)
Thanks to Mitch for showing us that having fun is always in season!