June is here, and it finally feels like summer! Between BBQs, graduation parties and end-of-year concerts, this month is chock full of opportunities to showcase your warm weather wardrobe. This month's model, the lovely Lucy, graciously showed off several summery selections.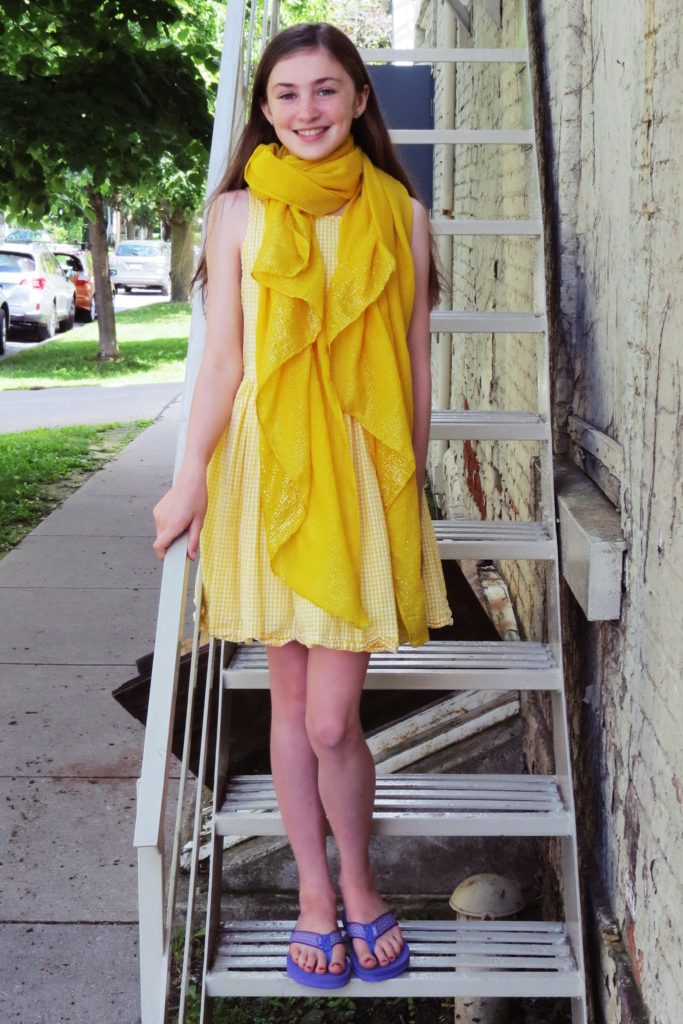 Lucy's first look works perfectly for any kind of summer celebration, or could be dressed down for a regular day. Both the seersucker dress (Polo Ralph Lauren, size 12, $10.95) and flip flops (Teva, $20.00, size 5) are classic pieces guaranteed to become staples in any wardrobe. A light scarf ($12.00) adds just an extra touch of glam, plus some protection in case of a summer breeze.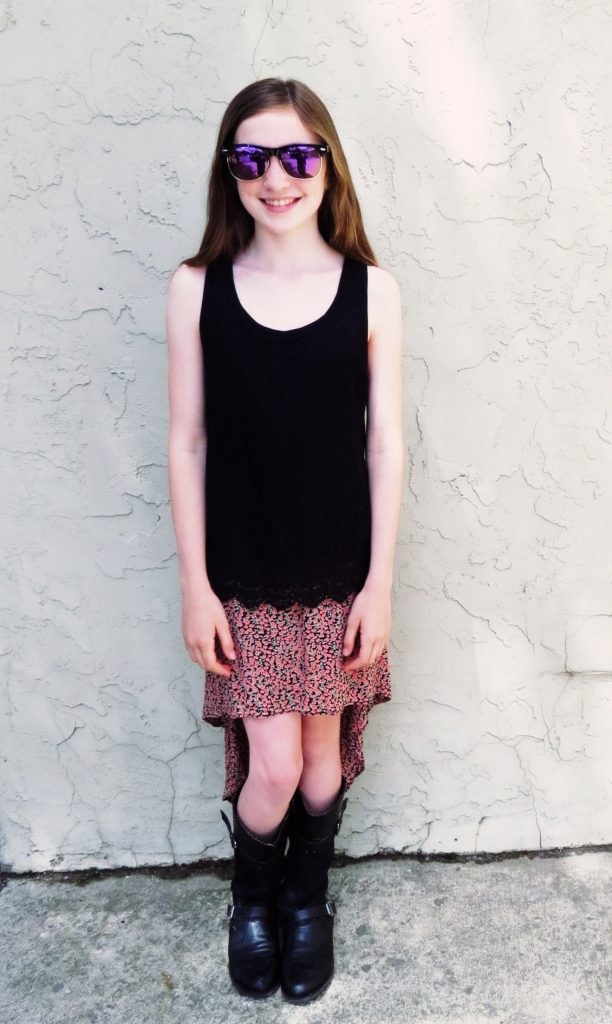 Lucy looks effortlessly cool in a black lace Xhilaration tank (size 9/10, $2.25) and a floral high-low skirt (size 12, $5.95.)  Lucy's Nine West boots are her own, but her cool shades could be yours at the Goose for $7.00.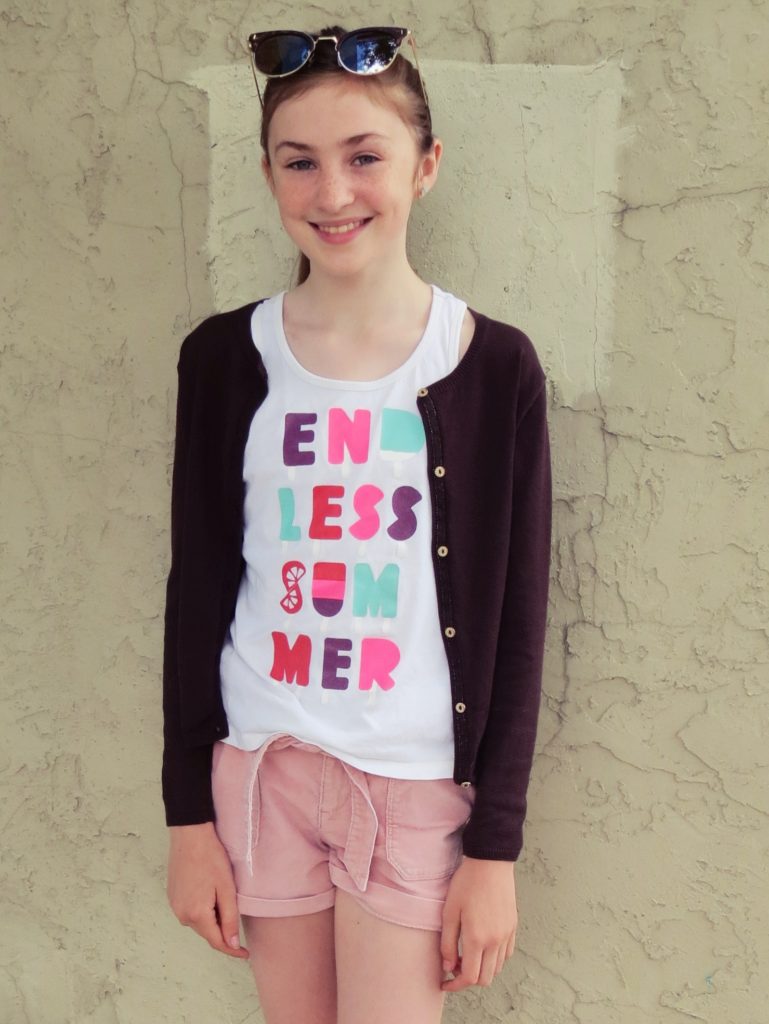 Lucy shows off one last outfit as a sample of what summer has to offer! This casual pairing of Zara corduroy shorts (size 9/10, $6.95) and a Gap tank top (size 9/10, $2.50) looks polished with the added Zara cardigan (size 9/10, $6.50.)  With this many great things to wear, she's definitely ready for an endless summer.
Stop by the Goose and see what summer styles might be in store for you and your little ones.