There are so many sweet signs of spring to keep an eye out for this time of year, and our rack full of fancy spring dresses is one of them!  It wasn't easy to find a model who could match the level of adorable on display but luckily, our manager Rebeka had an in with one of the cutest kids in town: her 10-month-old daughter Keyrsten!
Seriously. Check this girl out!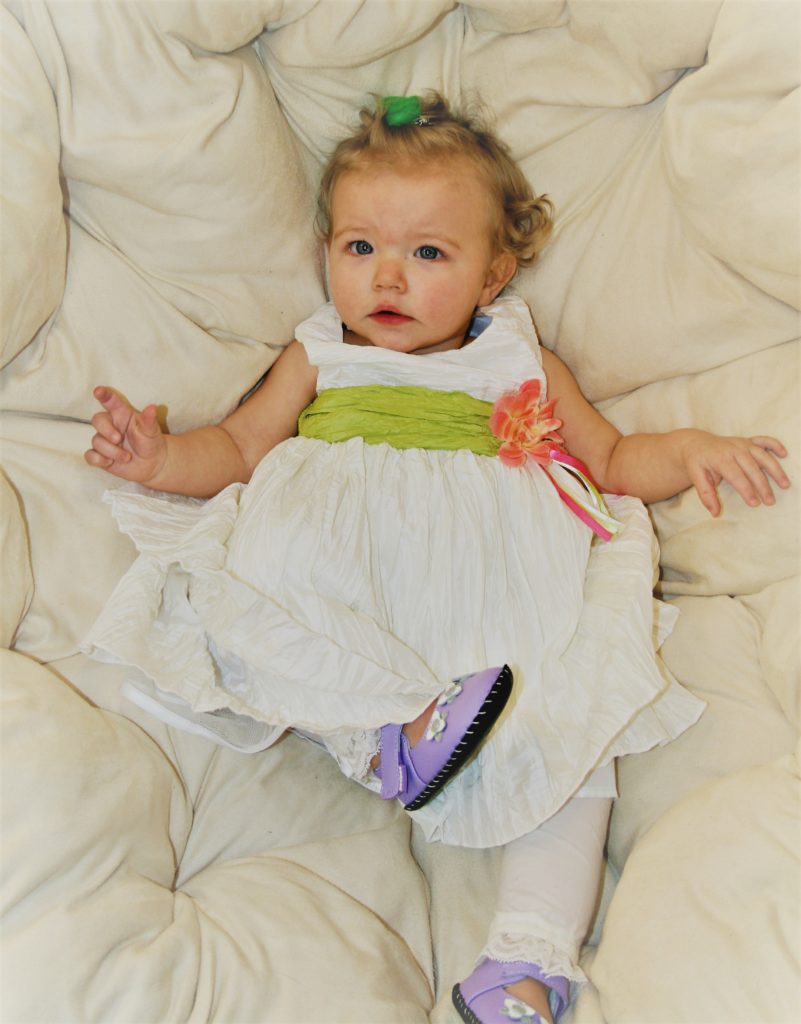 Her first look is a Cherokee dress with matching bloomers (size 12 months, $6.95) over footless lace tights ($1.95.)  Her shoes are like-new Pedipeds (size 4/4.5, $12.95) and her hair clip is by the Goose's own Spring Orinda.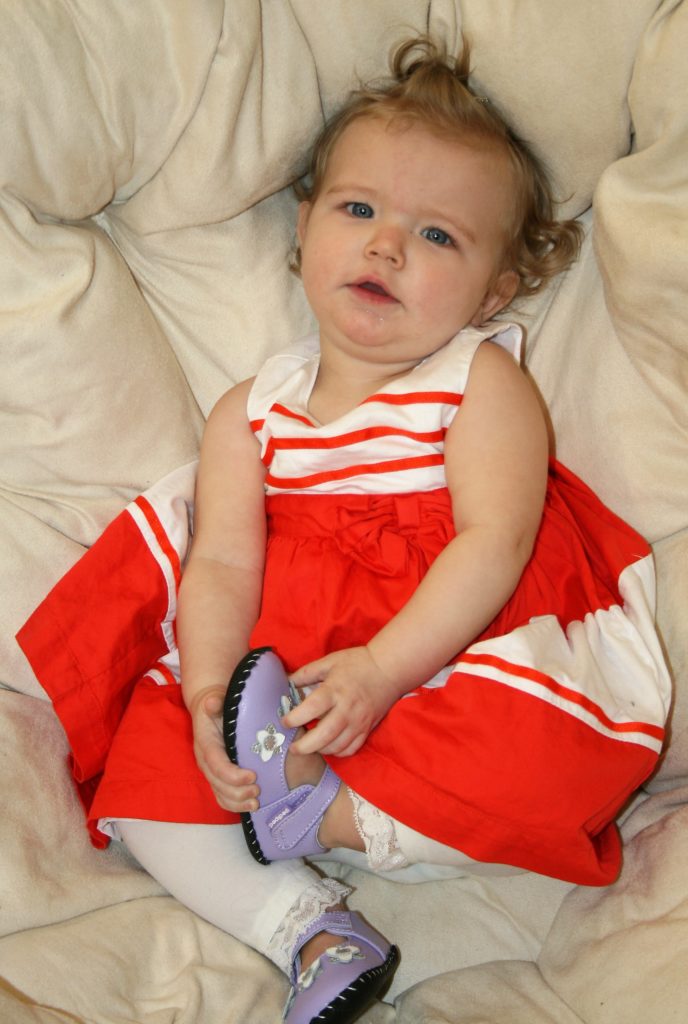 Next up, paired with the same shoes and tights, is a Carter's dress in size 6 to 12 months (marked down to $4.95!)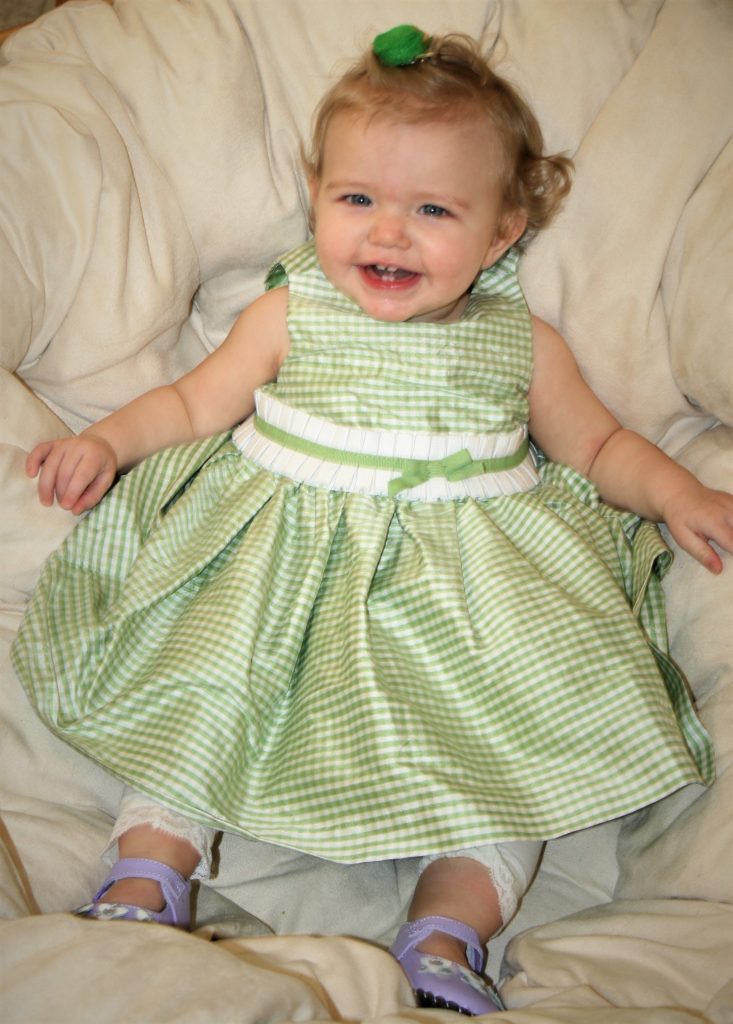 Last but not least, this gingham Gymboree  (size 6-12 months, $6.95) paired with the gummiest, giggliest grin we've ever seen!
If you need your spring to get sprung a little faster, come brighten your day at the Goose and check out some more fabulous frocks.