So, what's a fashionista to wear in March?! This month is supposed to be in like a lion and out like a lamb, but here in Ithaca, it's more like lamb ..  then lion … then giant-roving-pack-of-lions-tigers-and-bears! Luckily, we have this month's model, Leona, to show us how a little creativity can help keep your wardrobe weather-appropriate.
Leona's outfit centers around her sparkly Cherokee top (size 7/8, $4.50)  paired with Ralph Lauren tweed leggings (size 6, $5.50) and size 2 ankle boots by Tuffrider ($9.95.) She gets extra warmth from her Uniqlo heatec tee ($4.25,) Gap cream coat (size 8, $11.50) and Italian wool hat ($2.00.)
Once the weather finally warms up, Leona just swaps out her layers for Gap kids sparkle dot shorts (size 7, $5.50), a leather belt (Peace sign buckle not visible, $1.50) and European leather sandals (size 13, $9.95.)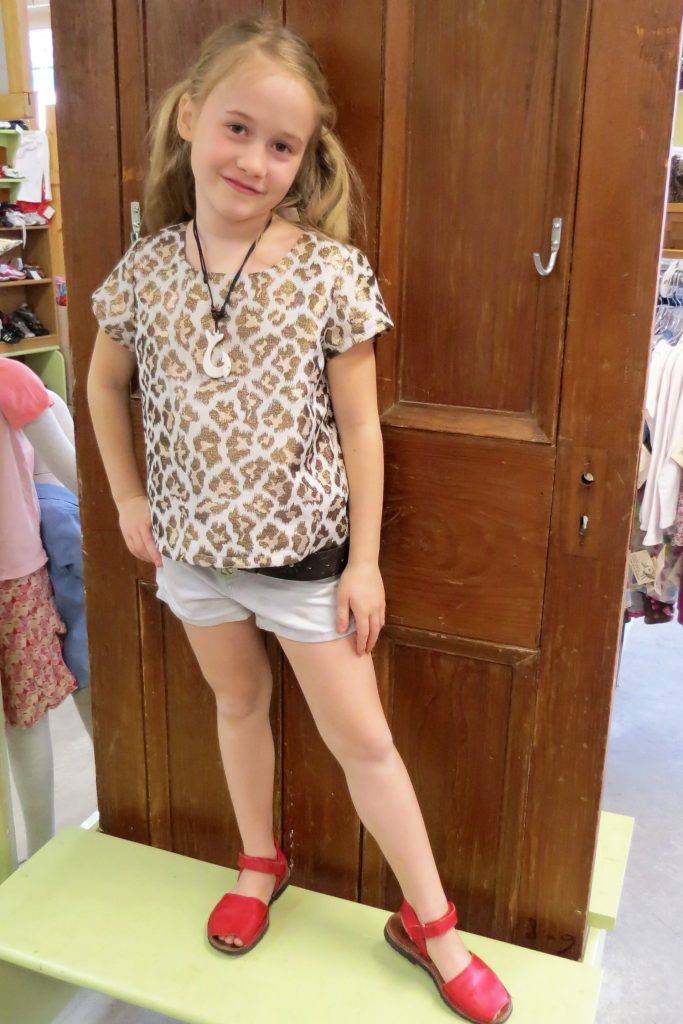 You too can survive this month as fashionably as Leona. Just stop by the Goose for more styles that transcend seasons!