It's the most wonderful time of the year here at the Goose!  Our First Day of School photo contest makes back-to-school shopping extra exciting, and we know you're all just counting down the days to our 13th Annual Coat Sale Extravaganza! With fall buying in full swing, our racks are brimming with adorable fall fashions. This month's model Samantha stopped by before starting second grade to help show some of them off.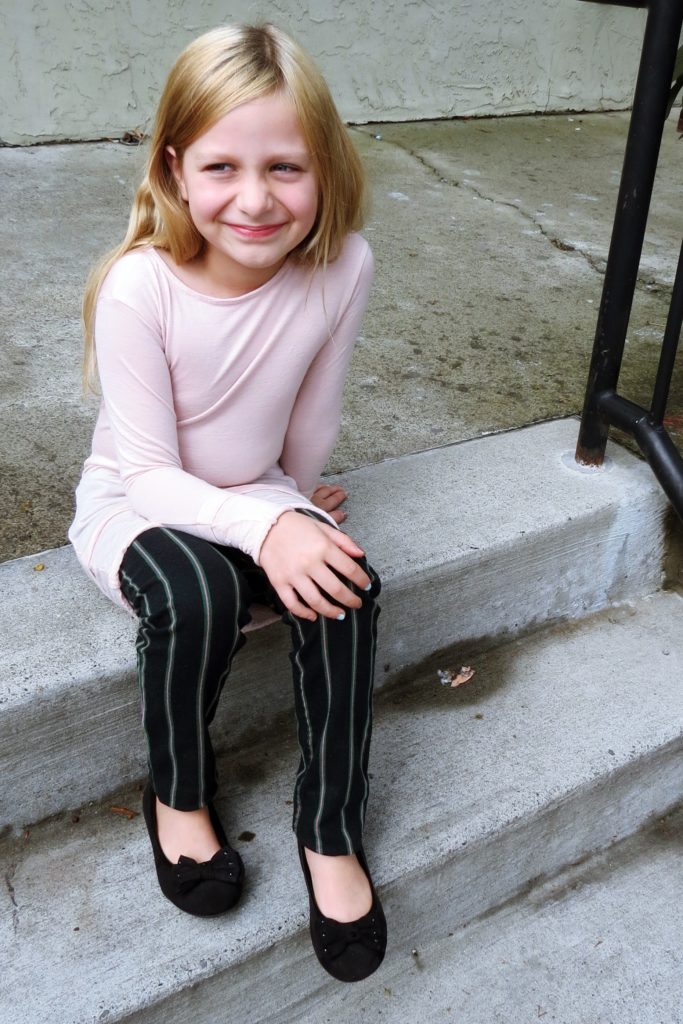 Sam's first look features a lightweight organic merino wool Nui tunic (size 6, $14.95) over Ralph Lauren striped trousers (size 6x, new w/ tags, $8.95) and Bongo bowed flats (size 1, $5.95.)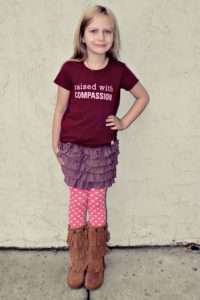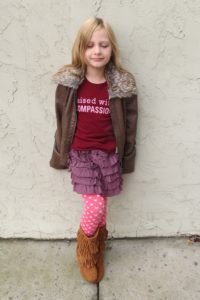 Look #2 starts with a size 5/6 tee by neve/hawk ($4.95) paired with a Gap ruffled corduroy skirt (size 7/8, $4.95.)  Her Old Navy tights (size XL, $1.95) go great with Minnetonka boots (size 13, $10.95.) The whole look comes together with a Cherokee bomber jacket (size 7/8, $10.95.)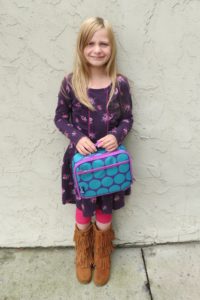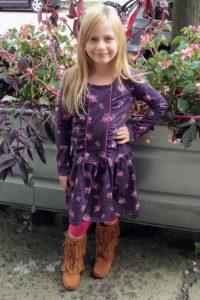 Sam's final look is all about that Tea brand, pairing a violet floral dress (size 8, $8.95) with hot pink capri leggings (size 8, $4.25) and showing off the versatility of those Minnetonka boots. A Wilkin lunchbox ($17.99) adds some function and flair.
We can't wait to see the looks you and your kids came up with for their first days! If they're even half as cute as Samantha, we're bound to break the internet with style.  Get posting, and happy September!
Don't forget about our back-to-school photo contest!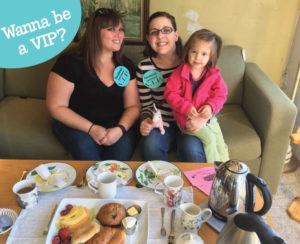 You could WIN a $25 Coat Sale Day voucher for you AND a $25 voucher for a friend! Plus, on the morning of the sale, you and your friend will receive pre-festivities refreshments in "The Coat Sale Lounge" before the doors open and VIP access to the sale at 10am (no waiting in line)!
Just go to our original FB post, like & share it, and then post a photo of your kiddo on their first day! Join our Coat Sale Extravaganza event, and you will be entered to win!