We carry select new products that we love and think you will too.  Click the photos below  for details on items we have in our store.
Just in for the season!
Badger Anti-Bug Balm and After Bite Stick
Combat those pesky bugs that bite with Badger Balm Anti-Bug Balm. Made from certified organic and all-natural citronella, cedar, and lemongrass, with a base of organic extra virgin olive and castor oil to soothe and soften skin. Find it in a tin for $10 and in Stick form for $7. Treat itchy bites from sneaky bugs with Badger Balm After Bite Stick $7. Smells great and works great; you won't find DEET, petrolatum, or any other chemicals. Great for use by the whole family!
Products we love & carry year round:
Kid Basix Water Bottles and Sippy Cups
These Kid Basix products are made from clean, non-leaching stainless steel and are free of BPA, phthalates and other harmful chemicals. They feature a wide mouth for easy cleaning and ice cube use, a colorful waistband to protect hands from cold liquids and a coaster to protect the bottle from dents. The sippy cup features a no-leak spout and removable handles and the Safe Sporter styles (12oz or 16oz) have an easy pull spout and a mud cap to keep the spout clean. They are designed to fit in standard cup holders and are dishwasher safe.

Sippy cup: $11

12oz Safe Sporter: $16

16oz Safe Sporter: $17
Ergobaby 360 Carrier
The new Ergobaby Four Position 360 Baby Carrier features 4 comfortable ergonomic carrying options. Since Ergo announced the 360 carrier, parents have been scrambling to get their hands on one. Comfortable inward and outward front facing options, as well as back and side carry options, make the Ergo 360 one of the most wanted carriers on the market. You can get yours at Mama Goose today!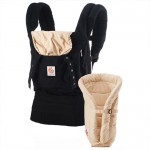 ErgoBaby Carrier
The Ergo Baby Carrier is quickly becoming the ultimate baby wearing accessory.

Some of the features include:

*Durable cotton canvas, with high density padding

*100% cotton poplin interior lining and sleeping hood.

*Adjustable shoulder and waist straps for a perfect mutual fit.

*Distributes baby"s weight evenly across wearer's hips and shoulders. These carriers can accommodate babies and children from newborn to 45lbs (your average 4yr old) which make Ergo carriers a great investment.

We carry The Original, Sport, Performance, Organic, and 360 style carriers in a variety of colors and patterns as well as Ergo Infant Inserts.
KaWaii Pocket Diapers
Choose from solid color micro-fiber pocket diapers,  heavy wetter micro-fiber pocket diapers, Bamboo pocket diapers, and Bamboo Minky pocket diapers.
Two-part cloth diaper system fits babies from 8-36lbs. Diapers consist of either a durable waterproof outer cover and two large unbleached microfiber inserts or bamboo inserts that have a 40x more absorbent surface than cotton. Bamboo diaper inserts are made of five layers of 100% Grade A Organic Bamboo & are hypo-allergenic. Heavy Wetter diapers are designed to hold up over night with a 3 layer outer shell and an additional absorbent front panel.
The best part about KaWaii all-in-one cloth diapers is that they are affordable. $10.50 for solid color micro-fiber diapers,  $11.50 for the Heavy Wetters, and $16.00 for the Bamboo styles. We also sell additional KaWaii micro-fiber or Bamboo inserts and Chinese Pre-Folds.
Under the Nile Toys
Under the Nile toys are the perfect plush pals for your 0-6/12month old.

Toys made from 100% handpicked organic Egyptian cotton without use of pesticides or chemicals throughout the entire production process.

Yarn and material are dyed with heavy metal-free colors, which do not contain any harmful chemicals, and are in accordance with the Global Organic Textile Standard and meets both U.S. and European safety standards.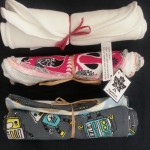 Huggable Earth Reusable Cloth Wipes
These locally made organic cotton or bamboo/cotton blend reusable wipes are super soft, super cute, and super sustainable!
Bamboo baby wrap
We're proud to be Central New York's first Happy Wrap retailer! The Happy Wrap is 100% USA-made from ultra soft organic bamboo and non-toxic dyes. It's lightweight, breathable, fashionable, one-size fit's all, and safe for even the tiniest newborns. It also allows for easy and discreet breastfeeding! Happy Wraps are one-size-fits-all and come in a variety of colors or designs. $52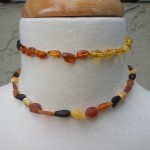 Amber Teething Necklaces
Natural Baltic Amber has been used for centuries in European countries to aid in pain relief. It will help calm a baby without the use of over the counter drugs and remedies, providing relief day and night.

The Punkin Butt Teething Necklace is made with natural Baltic Amber and is hand crafted by professionals with years of experience. For safety, knots are tied between each bead to protect you from losing any in case of breakage. Lengths vary slightly from 12.5" to 13" to fit a newborn to a small child at a choker necklace length. This length is great for newborns since it falls below the chin and will not pull on their neck and will prevent an older baby or toddler with teeth from being able to chew on the necklace and to keep it against their skin even when fully clothed.
Itzy Ritzy Chewable Mom Jewelry
Fashion meets function with these necklaces and bracelets by Itzy Ritzy. Made out of 100% safe, food grade silicone, they are soft and soothing for teething little ones and provide an easy sensory tool to help keep baby's focus while breastfeeding.
Earth Mama Angel Baby Organics
We carry a variety of Earth Mama Angel Baby products that are toxin-free organic herbal products. They support mamas and babies from pregnancy to postpartum, including breast feeding and baby care.
Each product is made from pant-based ingredients and are even hospital recommended. Some of the products we carry are:
* Teas that support heartburn, milk production, & morning sickness.
* Natural Lip Balms, Nipple Butters, and Bottom Balms
* Baby Oil & Stretch Mark Oil
* Scented & Non- Scented lotions and shampoos
Avital's Apiaries Bath Products
A wide variety of locally made, natural skin care products by Ithaca's very own, Avital's Apiaries. Aromatic soaps, body butters, bath bombs, and hand creams made with ingredients like honey, shea butter, and avocado oil, to condition and rejuvenate skin in any season!
Una Biologicals
Una Biologicals is an exciting Pittsburgh company that has won our Ithaca hearts. Una specializes in organic beauty & wellness products. All products are hand-crafted using nature's best oils to nourish skin without including harsh chemicals, additives, or artificial fragrances. These luscious products are JUST FOR YOU, MAMA! Give them a try and tell us what you think!
Badger Balm Aromatherapy Balms
Night-Night Balm: is a natural Sleep Balm specifically designed for children in mind, to help ease younger minds to sleep. Perfect for busy school kids too!
Aromatic Chest Rub: Promotes deep breathing and relaxation, and is safe for the whole family to use. Helps soothe minor coughs, sniffles, cold season is coming!
Baby Balm: Care for your baby's delicate skin with 100% natural, safe and soothing Badger Baby Balm. Formulated with moisturizing oils and calming herbs to nurture and protect sensitive skin.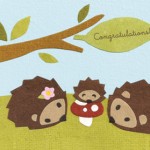 Fair Trade Greeting Cards
Greeting cards for baby showers and birthdays! These cards are extra special because they are Fair Trade and made from 100% recycled materials. All cards benefit worthy causes in Africa & the Philippines, where the cards are made. Each card is signed on the back by the person who made it. By purchasing the card, you are empowering them to provide food, health, shelter, and education to their families and themselves. Each card is artfully designed using layers of re-purposed multi-colored paper, and have adorable and creative themes.
Jefferies Tights
Jeffries tights come in a variety of styles and colors. Jeffries tights are are a cotton, polyester, spandex blend. We also have tights that are organic pima cotton.
Other styles include footless tights and cozy fleece lined tights during fall/winter.
Nursing Cover
The Itzy Ritzy Infinity Breast Feeding Scarves are a fashionable and functional way to nurse your baby. Made from machine washable cotton/poly-knit jersey, they are lightweight and comfortable for baby and Mama. $25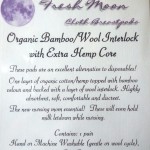 Fresh Moon Breastpads
Fresh Moon Breastpads are made with one layer of organic bamboo velour, one layer of hemp, and backed with a layer of wool interlock. This combination of layering provides supreme protection even during nursing letdown, inhibits bacterial growth while the natural oils help prevent the material from sticking to the skin. $8.00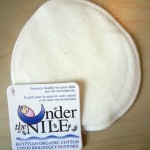 Under The Nile Nursing Pads
Under The Nile Nursing Pads are made with certified organic Egyptian cotton. The outer layer is soft flannel knit, with an inner terry liner. This combination makes them very absorbent, and still thin enough to not show through your shirt $7.00
Charlie's Laundry Soap
Charlie's Soap is a clear scent-free laundry powder that cleans thoroughly, removes odors, and rinses completely.

Some other features of this amazing soap include:

*Contains no clays, dyes, phosphates, ultraviolet brighteners or perfumes, which makes it perfect for cloth diapers, children's clothing and people with allergies or skin sensitivities.

*Non-toxic and completely biodegradable.

*Safe and effective on all fabrics including silk, wool, linen, cotton, and microfibers.

*Safe for all HE machines, and you only need one tablespoon per large load!

We also carry Charlies's Liquid Soap and Charlie's Laundry Pre-Spray. Once you try Charlie's Soap, you will not go back to any other brand.

Charlies Powder 100 Loads Container: $17.00

Charlies Liquid: $15.00

Charlies Pre-Spray: $11.50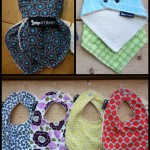 KTJBaby Bibs and Teethers
KTJBaby products are locally handmade and come in a variety of patterns.
* Bibs: These are made from bright organic cotton cloths and secure behind baby's neck with a snap.
* Teethers: 2.5 inch organic terry cloth maple teethers are easy for little hands to hold & are coated in organic beeswax for a nice smooth finish.
* Bandana Bibs: Absorbent & adjustable from 3months- toddler. All are made of machine washable organic cottons.
Bobux Soft Soled Shoes
When "barefoot is best" for developing baby feet, the choice for baby's first pair of shoes is easy- Bobux Soft Soled Shoes. Made from a special leather we call "Eco-leather" because it is tanned with a Chrome (VI)-free tanning process that is safer for the environment and for babies. Bobux are perfect for infants, crawlers, and new walkers because they stay put, are pliable, and provide protection while allowing developing feet to move unrestricted as nature intended. Sizes 3 months - 21 months. $28.50
All Natural Face Paint
Earth Paint is made with all natural materials like clay and shea butter. Gentle on skin and washes off easily with soap and water! Read more and see some adorable Mama Goose examples
here
.
Individual colors: $3.00
4 Pack (red, blue, yellow, white): $12.00
6 Pack (red, blue, yellow, white, black, green): $18.00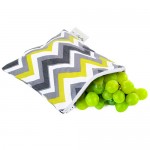 Itzy Ritzy Reusable Snack Bags
Itzy Ritzy Snack Regular and Mini Snack Bags are a great alternative to using plastic bags. Reusable, machine washable snack bags are great for snacks, sandwiches, sliced fruit, sticky or messy foods as well as any dry snacks, iPods, cameras, sunscreen, keys, cellphones and more.
The zipper top is ideal for little hands and means no messy crumbs getting stuck in Velcro.
Environmentally sustainable snack bags are FDA approved, BPA-free, lead free, phthalate free and are cute to boot!
Piggy Paint
Piggy Paint is a non-toxic, low odor, kid-friendly nail polish. It's safe for all ages and a great alternative to solvent-based nail polishes. $7.99
SOPHi Nail Polish
SOPHi is an odorless, hypoallergenic, low-impact nail polish with a revolutionary PRIME + SHINE + SEAL System for maximum durability. This advanced water-based formula leaves nails healthy and does not cause them to yellow or become brittle. It is formaldehyde, toluene, phthalates, Bisphenol A, ethyl acetate and acetone free. Comes in a chic variety of colors: $7.99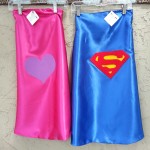 Super Hero Capes
Locally made by a Super Mama, these capes are sure to be a hit. These capes are reversible, and come in a variety of colors. $27
Rice Pillows
These locally crafted rice pillows have been a customer favorite for years now! Put them in the freezer or warm them in the microwave for use in hot or cold therapy. Choose from small, medium or large sizes in cute patterns.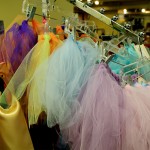 Locally Crafted Gift Items
Jefferies Tights
Jeffries tights come in a variety of styles and colors. Jeffries tights are are a cotton, polyester, spandex blend. We also have tights that are organic pima cotton.
Other styles include footless tights and cozy fleece lined tights during fall/winter.
Wild Apple Wooden Toys
Wooden toys locally crafted on 50 acres in Trumansburg NY. Animal figurines, pull toys, banks, and play-sets all made from wood with non toxic finishes by recognized toy maker and craftsman, Gunther Keil. If you are looking for sustainable, unique gifts for a special child, Wild Apples hand crafted toys may be right up your alley.
North Star Toys
North star toys are high quality, non-toxic wooden toys for children of all ages. They are a "green business" in that their factory is solar and wind powered, they use sustainable American hardwoods, and any scraps they have are donated to schools or used for compost. Eco-friendly, simple toys to stimulate creative, imaginative play.
Montgomery Schoolhouse Wooden Toys
Forget the batteries, these handcrafted toys are kid-powered! They're 100% USA-made out of sturdy solid wood, and only $6.00 each!
Montgomery Schoolhouse Wooden Baby Rattles
These classic rattles are made from select hardwoods and non-toxic finishes. They are made in Vermont and come with a lifetime guarantee!
Priced $11-$13