Happy Mama's Day Month! (We all know one day doesn't really cut it.) This is a great time of year to remember that Mama Goose doesn't just carry cute clothes for kids; we've got racks full of maternity clothes too.
This month's gorgeous model is mama-to-be Shy and her first-born: future big brother James!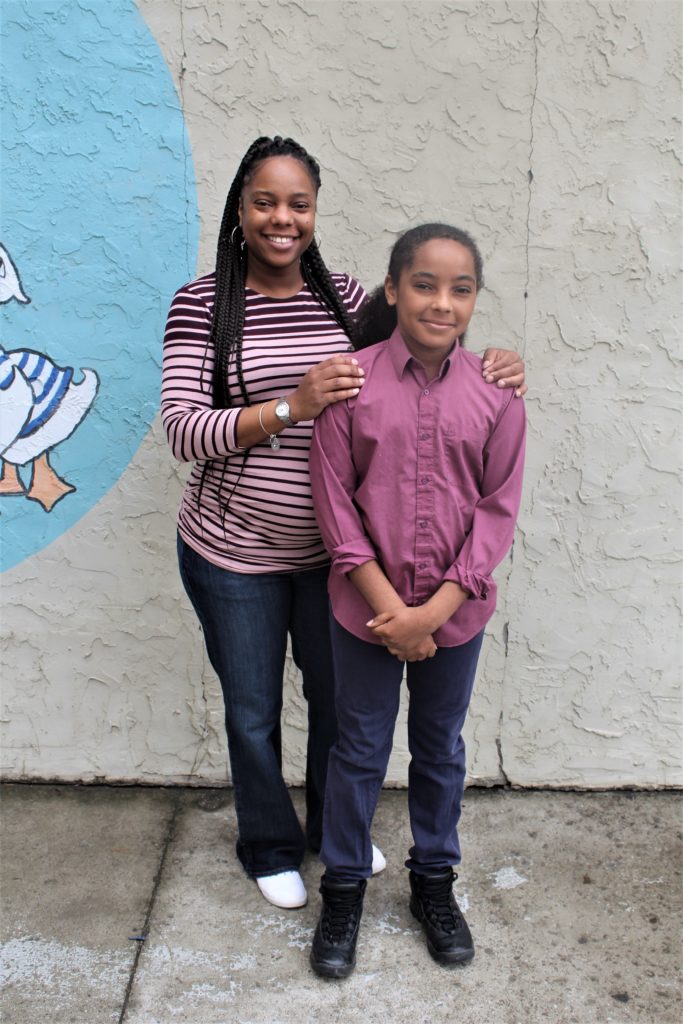 Look at these two, complimenting each other without looking too matchy-matchy – just effortlessly cool. Shy is showing off a pair of Lucky brand maternity jeans (size L, $10.95) with a Jessica Simpson striped tunic (size M, $7.50.) James is styling with a pair of slim fit pants (7 for all Mankind, size 12, $2) and a dusty rose dress shirt (size 12, $3.95.) Shoes are models' own.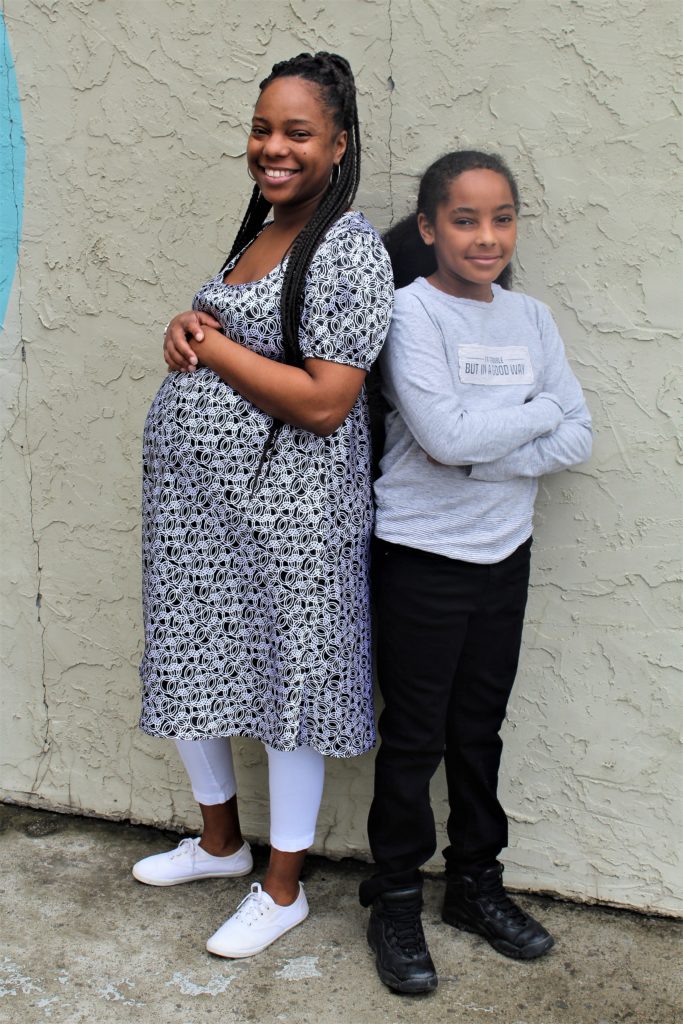 Keeping things totally casual and still chic, Mama and son's second ensembles feature Levi jeans (size 14, $10.95) and a Zara tee for James (size 14, $7.95) and a Motherhood dress (size L, $5) and leggings (size L, $5.95) for Shy.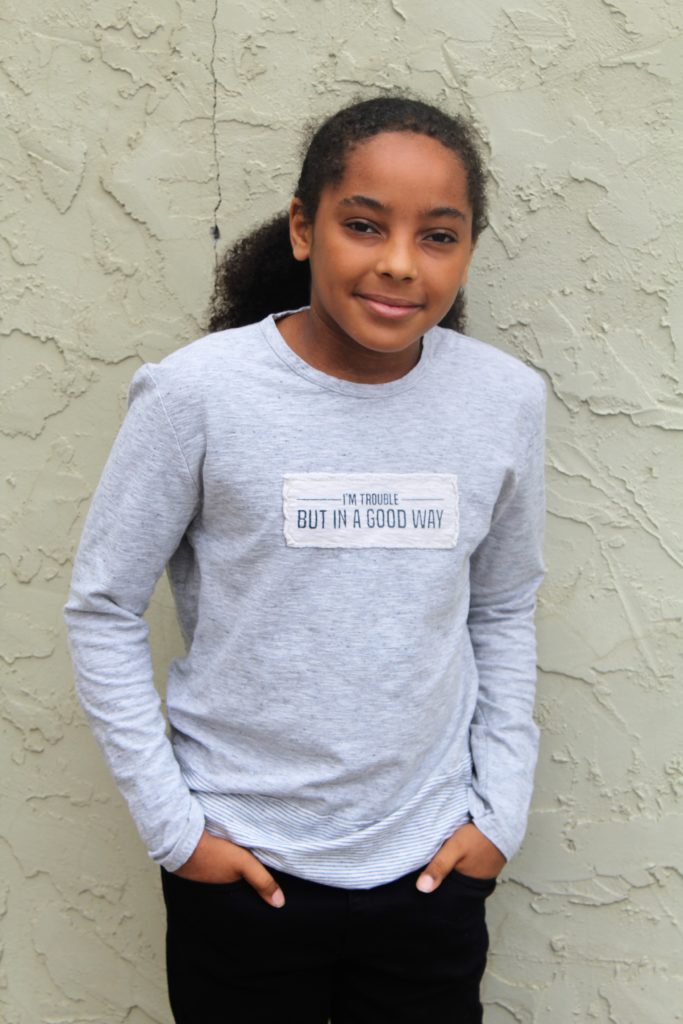 It's hard to believe this duo could get any cuter, but we can't wait to see what next level of adorable this family can achieve when the wee one arrives! And hey – an update just might be in order for next Mother's Day!
Happy Mother's Day to mamas of all kinds, from all of us here at the Goose.