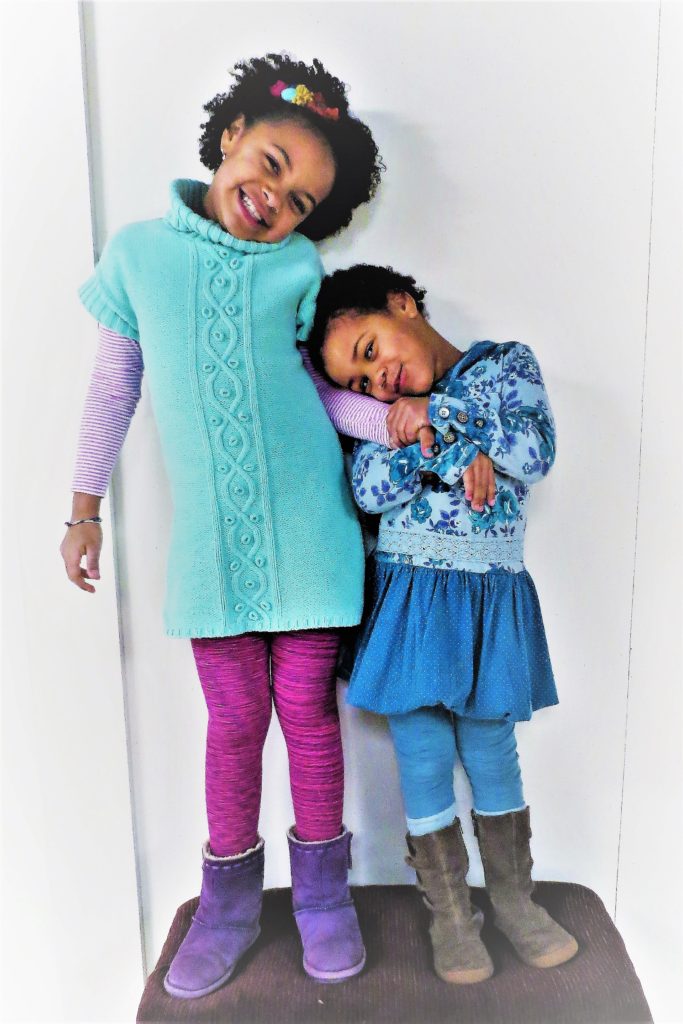 Meet Olivia and Charlie, our January "Look of the Month" models. Their sweet and sassy sisterly selves, dressed in snuggly Mama Goose garb show us that a bright new outfit can help you get through any January day!
Olivia's Gymboree sweater dress (size 7, $8.95) is layered over an OshKosh tee (size 7, $2.50) and purple striped teggings* (size 7, $2.50.)  Her purple Bearpaw boots (size 2, $19.95) keep her feet toasty both indoors and out, and her adorable felted hair clip (model's own, but $5-12 at MG) was made by her very own mama.  Charlie's hooded dress (size 5, $11.95) and leggings (size 5, $4.95) are super soft Naartjie items that go great with her Livie & Luca boots (size 13, $23.95.). Once they decide to hunker down for the day, they can swap out their boots for cute clogs.
After the New Year's Eve excitement wears off, the frigid temperatures and endless gray skies of January hang overhead as a constant reminder that there are still many, many winter months to come. Come on down to the Goose for sales and some warm and fuzzy fashion.  We'll all get through this month together.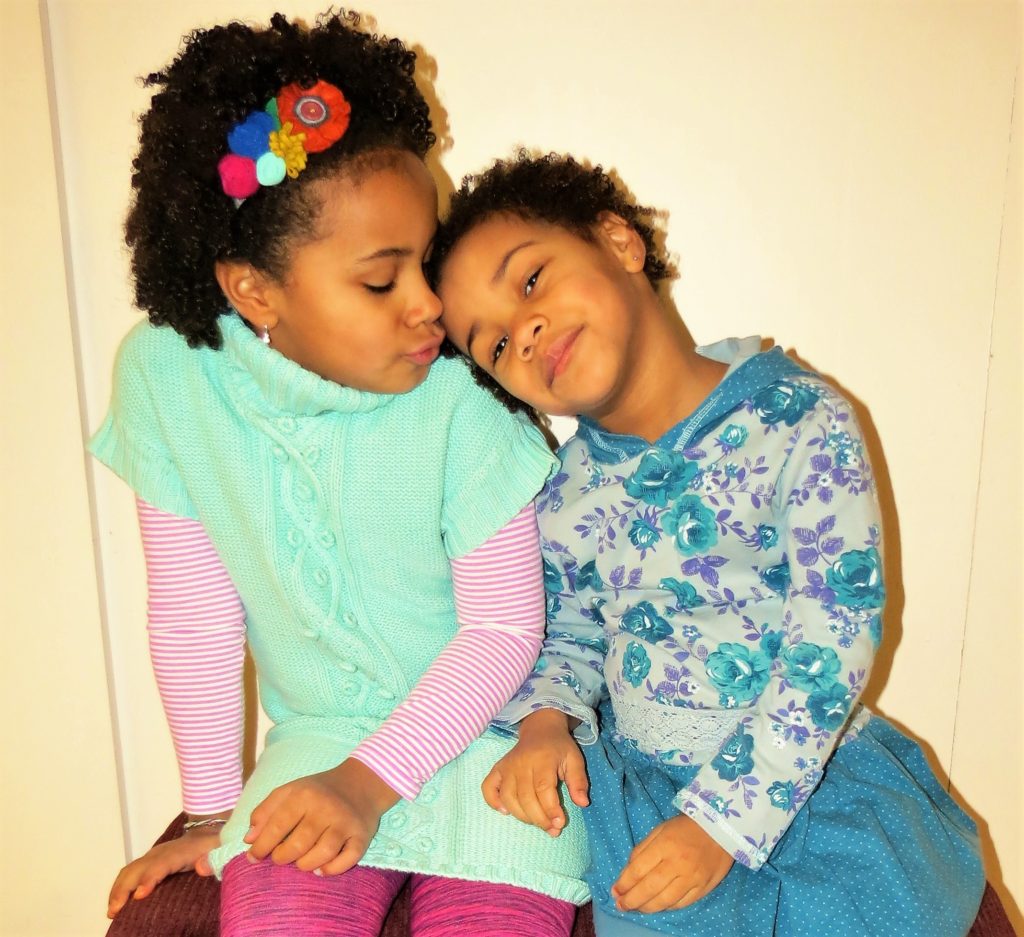 Olivia and Charlie also accessorized with sunny dispositions that could brighten anybody's January.
*Teggings (n): a thin, stretchy pant-like leg covering that simply cannot be defined as either tights or leggings alone.