When visiting Mama Goose, be sure to also check out our sister store, Mimi's Attic, right next door. Mimi's Attic is a 4,000 square foot treasure trove of consigned furniture, housewares, and home decor. Mimi's merchandise is as eclectic as Ithaca itself and includes vintage, contemporary, antique, and practical, every-day items. Both of our stores strive to make your life more fun, affordable and sustainable! Just four blocks west of the commons, Mama Goose and Mimi's Attic share convenient and free parking in the front and back of the building.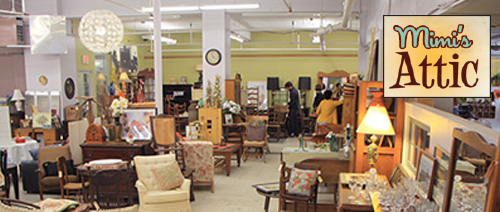 Mimi's Attic 430 West State Street Ithaca, NY 14850
Voted "Best Place to Buy Pre-Owned Goods" in the 2014 Best of Ithaca Survey, Mimi's buys, sells and consigns furniture, housewares and home decor.