We made it, y'all! It's finally pool season! Gone are the days of longing for the glorious warm sun; the lazy, hazy days of summer have finally arrived and with them, Mama Goose's fine selection of adorable swimwear and accessories!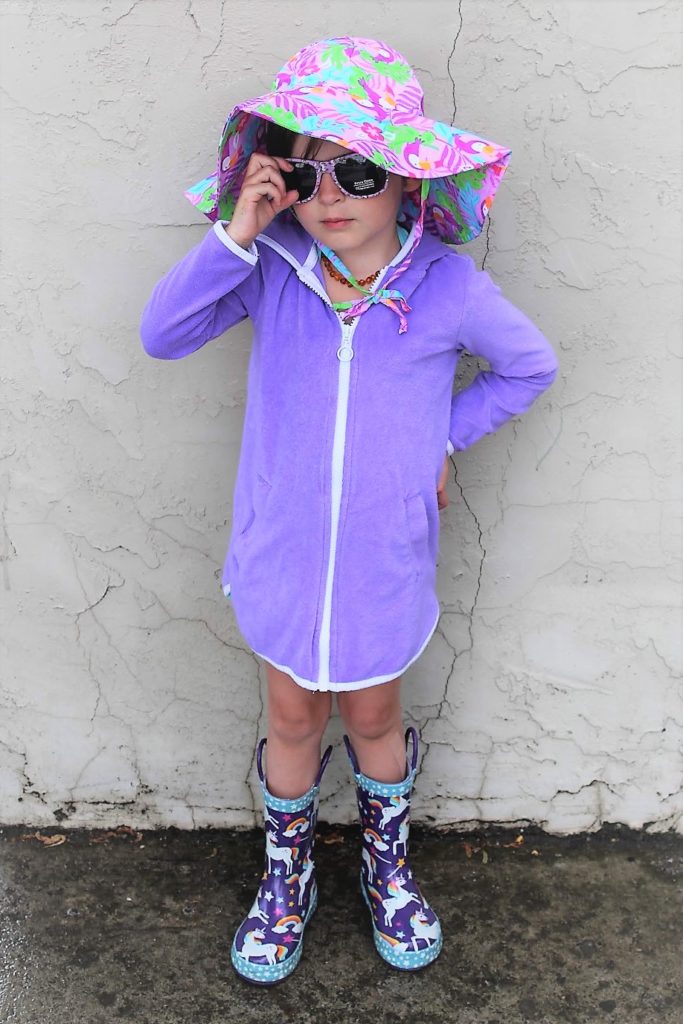 This is Seraphina, and she's got summer style for days. She is head-to-toe perfection in an iPlay sunhat ($13.00) and Lands' End terrycloth cover-up (size 3, $7.95) plus unicorn rain boots (Western Chief, size 9, $27) and sunglasses ($5.00)!
Underneath, it's a sky blue Gymboree suit (size 3, $6.25) that pairs perfectly with kid-sized scuba gear (goggles and flipper set, $6.99.)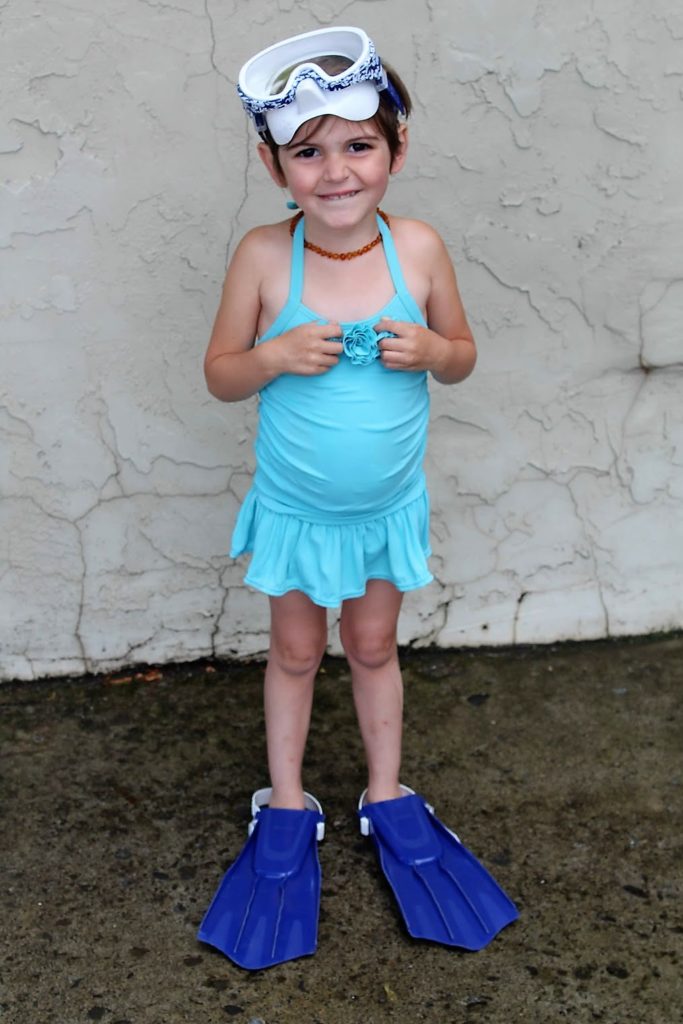 Are your goslings ready for pool season? Stop by the Goose to stock up on everything you need , and your family will be all set to soak up the sun safely, sustainably and in style.